Southern Homes & Land and Southern Commercial Corporation
We have been in the full service real estate business for many successful years, starting in the 1970's. This longevity and confidence comes from our successful real estate services to a great many buyers, sellers and income property owners, and their recommendations to others that result in repeat referral business. Southern Homes & Land and Southern Commercial Corporation have earned a well deserved reputation as a top Hendersonville, NC full service real estate brokerage firm. We couldn't have done this without the excellence of our full-broker professional staff. Kindly take a moment to read about us below.
Our Agents
I am a native of Henderson County and an experienced sales person since 1976 with involvement in residential Real Estate in this community. I pride myself in paying careful attention to detail to avoid problems and in maintaining close contact with my clients to ensure that they are continually updated on our progress. Most of my business now comes from repeat and referrals by customers and clients who have been satisfied with my service. I am pleased to have this opportunity to tell you more about myself.
• 1976 Received State Real Estate Broker's License
• 1986 Kenmure's Top Sales Associates Award
• 1986 Distinguished Salesman Award (Sales & Marketing Executives of Asheville)
• 1988 Distinguished Salesman Award (Sales & Marketing Executives of Asheville)
• 1990 Who's Who in Real Estate
• 1994 Awarded GRI designation
• 1994 Awarded CRS designation
• 1995 Judy Gibbs Real Estate established
• 1995-PRESENT - Consistent multi-million dollar producer
• Member of the Hendersonville Board of Realtors
• Member of the National Association of Realtors
• Member of the N.C. Certified Residential Specialist
• Member of National Certified Residential Specialist
• Member of WNC Canopy MLS
• 2000 Lifetime member of Who's Who in Real Estate
• Affiliated with Southern Homes & Land - November 1, 2010.
For more information about Kenny, visit www.SouthernHomesAndLand.com
I am native of Henderson County who married my high school sweetheart Pam. We have one daughter and three grandchildren, which I believe helps gives me an understanding of your needs whether you are just starting out or looking to slow down. Either way I will listen and give you the best advice and guidance I can.
I team with Judy Gibbs of Judy Gibbs Real Estate at Southern Homes & Land / Southern Commercial Corp. and have benefited from her many years of real estate experience.
I have been in the real estate services business in the WNC, Hendersonville, NC and surrounding area real estate markets for many successful years and will be here for many more. This longevity and confidence comes from my real estate services to a great many buyers and sellers, and their recommendations to others that result in repeat and referral business that keeps me productive and successful.
As a full service real estate professional, I work with buyers, sellers and investors in real estate transactions spanning all of the price ranges and property types.
Call me or email me today to start a discussion of your needs. Or, fill out this quick form and tell me about your property interests and an overview of your needs. I will work hard in helping you realize your dream, whether it's buying or selling your first or second home, land or an investment property.
I look forward to working with you.
Kenneth "Kenny" Barnwell
Jon Blatt has been a licensed real estate broker since 1976 and has been in the WNC real estate business full time for over 40 years, holding the title Realtor Emeritus with the National Association Of Realtors. Jon produces consistent listings, sales & results year after year, with many hundreds of transactions successfully closed. Jon founded and manages both Southern Homes & Land and Southern Commercial Corporation on Church Street in downtown Hendersonville since 1985. Jon holds a Bachelor of Science degree from the University of Florida; Graduate of the Realtors Institute in Chapel Hill, NC; Member of local, State and National Boards and Canopy regional MLS; Hundreds of hours of continuing education courses.
Our full service firms can handle any real estate requirements you may have. Jon excels in all facets of real estate, including residential, estates, acreage, commercial / investment properties and extensive property management for investors.
SOUND ADVICE FROM JON . . . "When buying or selling real estate, whether it is your home, commercial or investment properties or acreage, it is wise to use a truly experienced Broker with a proven record of success. Call on me to provide service that is second to none."
Eric Goodman is a Henderson County native. After college he began extensive study, schooling and preparation to sit for the NC Real Estate Licensing Examination and in January 1983 he became licensed. Eric limits his practice to commercial properties and land. He has been involved in many of Henderson County's more notable commercial transactions and served on the Henderson County Board of Adjustment and the Henderson County Planning Board. He has also been appointed by the NC Courts to facilitate sales to settle legal matters. Eric also offers property management along with landlord and tenant representation. He also works with other professionals such as accountants, attorneys, developers, engineer's and surveyors. Over the years he has accumulated ownership in multiple income producing properties therefore he has a in-depth knowledge and understanding of how these properties function. Much of his business comes from referrals and repeat customers. Eric states "Over the years I have helped hundreds of folks with their real estate matters and look forward extending the same to new customers."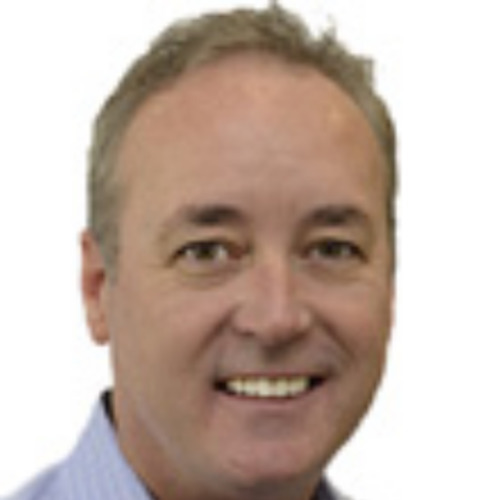 I grew up right here in Henderson County. After graduating from Hendersonville High School in 1983, I attended Wingate University where I studied Business Administration and Communications. Building and growing businesses in the Charlotte area during the mid-1980's and early 1990's was exciting but there was nothing that could replace the value of growing up in Henderson County so I chose to move back here to raise my family. Upon returning to Hendersonville in 1994, I continued with entrepreneurial endeavors by starting, buying and selling businesses, building homes, and I developed a subdivision just outside of Laurel Park in 1997 where I began my relationship with Southern Commercial Corporation and Southern Homes and Land. I'm a licensed land title insurance broker/underwriter and I believe this adds a technical element to the art of buying and selling real estate. In addition to being presented the G.E. Capital Financial Advisors "Star of Excellence," I have been named "Small Business Leader of the Year" by the Henderson County Chamber of Commerce. I'm married to Barb (Konsler) and have two adult children and two grandchildren. I look forward to helping buyers and sellers with their real estate needs.